Correctional facility uses retired racehorses to teach employability skills
Country: United States
Horses need people for care – and sometimes people need horses for life skills and creating a future. At Blackburn Correctional Complex in Lexington, Kentucky, retired racehorses help prepare men for future career opportunities through the Workforce Readiness and Reentry Program.
What does it take?
Blackburn Correctional Complex is home to around 600 men serving a range of sentences for past transgressions. It is an educational institution that prepares occupants with vocational skills for their return to the workforce.
The Thoroughbred Retirement Foundation (TRF) is the oldest thoroughbred aftercare organization in the United States, providing safe places for former racehorses to live out their remaining years. The Second Chances Program began in 1983, when TRF collaborated with correctional facilities across the United States and brought inmates together with retired racehorses. Blackburn became the first TRF Second Chances Program in Kentucky in 1999 and is now the largest in the US, with nearly 50 horses living out their retirement years at the state's largest minimum security prison.
The final piece of the equation was the Equine Workforce Initiative, which engaged with progressive employers in the equine industry, partnered them with the TRF Second Chances Program and created a link to the industry through the existing Blackburn scheme.
The journey
The Workforce Readiness and Reentry Program began at Blackburn in November 2019. It assists men from the beginning of their participation in the TRF Second Chances Program through to their release, employment, and in many cases beyond.
The program has two components, starting with an employability course at Blackburn, where participants undergo a resume and cover letter building curriculum, engage in proper interview skills and learn how and where to find employment.
The second phase is an employer engagement segment, where the men have access to mock interview sessions with employers and equine industry professionals.
When they graduate from the Second Chances Program and are nearing release, the team of TRF, Blackburn and the Equine Workforce Initiative helps to facilitate employer connections and job opportunities. This offers support during the hiring process and facilitates a job placement before release. Program graduates are also supported by the team after their release with resources ranging from transportation and housing, to clothing and financial education.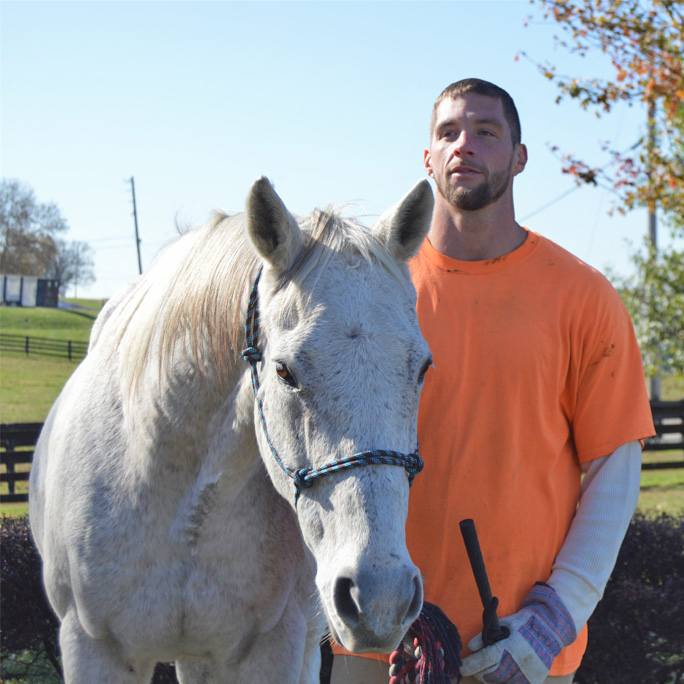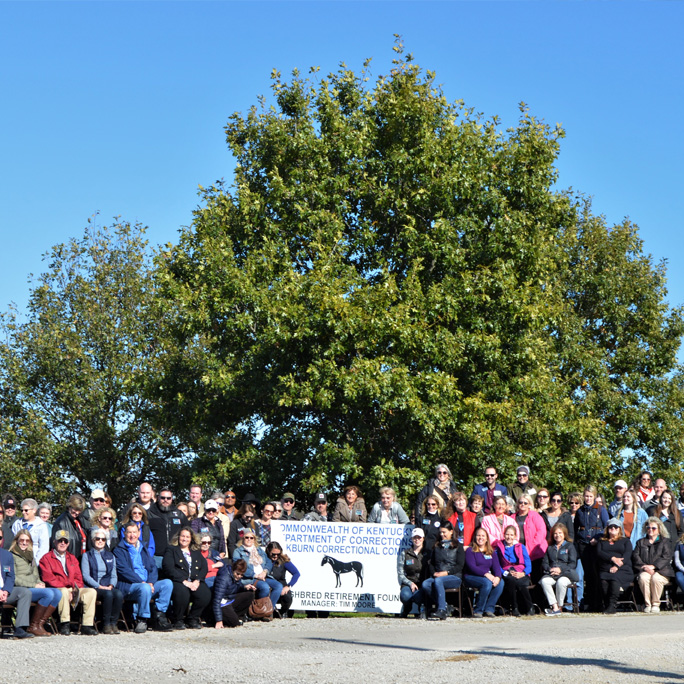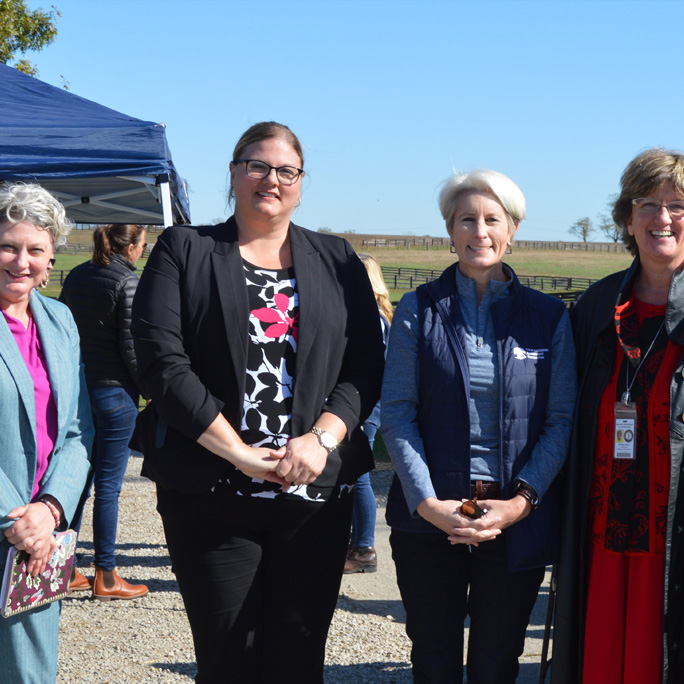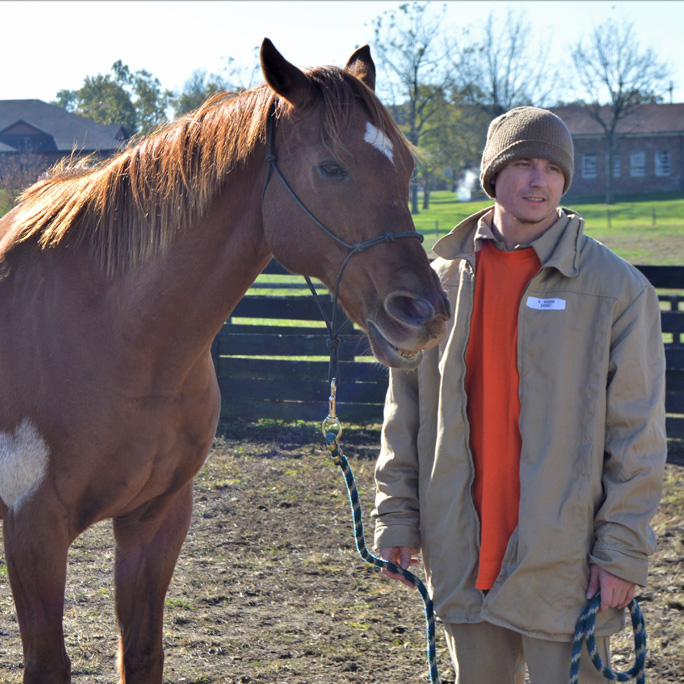 What is possible
Robert Grabow and Everett Tucker are graduates of the Workforce Readiness and Reentry Program at Blackburn. They both now work at Spy Coast Farm, a sporthorse breeding and training facility in Lexington, and have shared their transformational experiences.
[While at Blackburn] I was changing my life around. I wanted to do something different with myself, and I was just learning as much as I could and doing as much as I could. So I looked around and TRF was always open and so I just decided to go down there. And when I went down there, I just fell in love with horses.

Blackburn has given me confidence around horses, has helped me know how to stay safe around horses. It has helped me understand when a horse is colicky or in pain. Or when it's lame, or when a horse is biting me I know it's just grooming me, I don't get mad, I'm patient with them. That's what Blackburn has really helped me do – build my confidence to be able to work with horses.

[At Spy Coast] it's been a humbling experience to be a part of a team. I remember David [O'Brien, head trainer and supervisor] saying he couldn't have done it without us [at a show] and that made me feel really good, that I was part of the team, part of the family. And when our horse came in second, I could see that our work had paid off, and that I am part of something. It's not just a job to me, I'm a team member, like playing for the San Francisco 49ers. We are the team of Spy Coast.

Robert (Bob) Grabow
It was definitely a blessing for me to land in the program at Blackburn. Everything that got me ready for this job, I learned there. It was great.

Everett Tucker
By identifying people who might not have known they have a place with us, the thoroughbred industry is finding, engaging and attracting people to fill immediate gaps in our workforce.
Visit the United States page on TfRI for more information about the country's educational, community engagement and career initiatives.