Equine curriculum helps school teach career skills
Country: England
Opportunities in the thoroughbred industry have the potential to change lives, with an expansive offering of careers involving science, maths, business, technology, travel and tourism, communications, and more.
The Newmarket Academy Godolphin Beacon Project (NAGBP) shines a light on this potential, using the industry's assets and networks to ensure that young people have an understanding of horseracing, and receive guidance on career pathways within the industry and beyond.
Inspiring minds
To bridge the gap between careers awareness and applied skills, NAGBP was launched in 2016 with two key goals: to expand the aspirations and ambitions of all students involved by presenting the diverse career pathways that exist for them.
Newmarket is the home of horseracing, and the Suffolk town has plenty of training yards and gallops just steps away from residents' homes. The Beacon Project was conceived as a comprehensive educational programme for students to bridge the gap between the town's world-famous racing industry and the local community.
This win-win combination empowers students with a feeling of belonging to a vibrant and successful industry, embedded within their community, which has an immense breadth of possibilities for their future.
NAGBP is part of a shared vision between Newmarket's biggest employer, Godolphin – one of the largest thoroughbred racing and breeding operations in the world, founded by Sheikh Mohammed bin Rashid Al Maktoum – and Newmarket Academy, the town's only secondary school.
NAGBP is delivered by the charity Racing to School, which has been working across racing to offer free, curriculum-based education activities for nearly 20 years. Other partners of the program include The Jockey Club, National Horseracing Museum, British Racing School, Tattersalls and veterinary facilities, among others.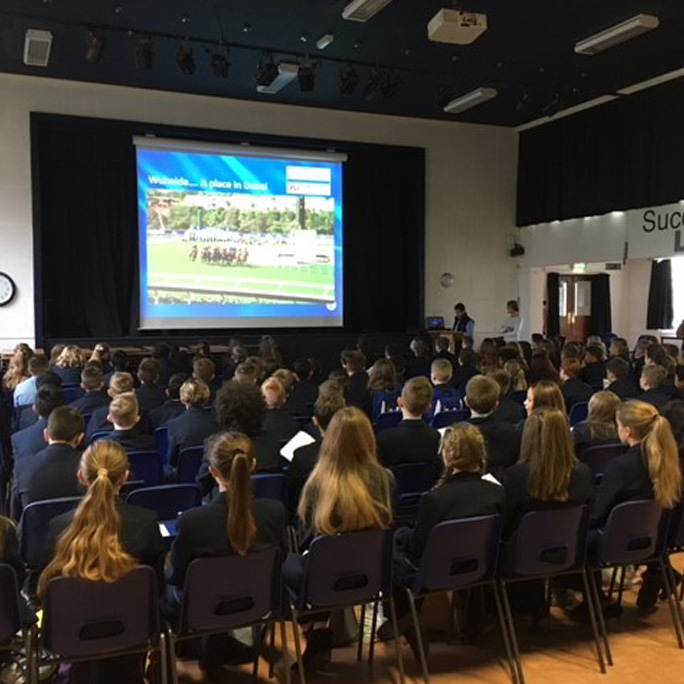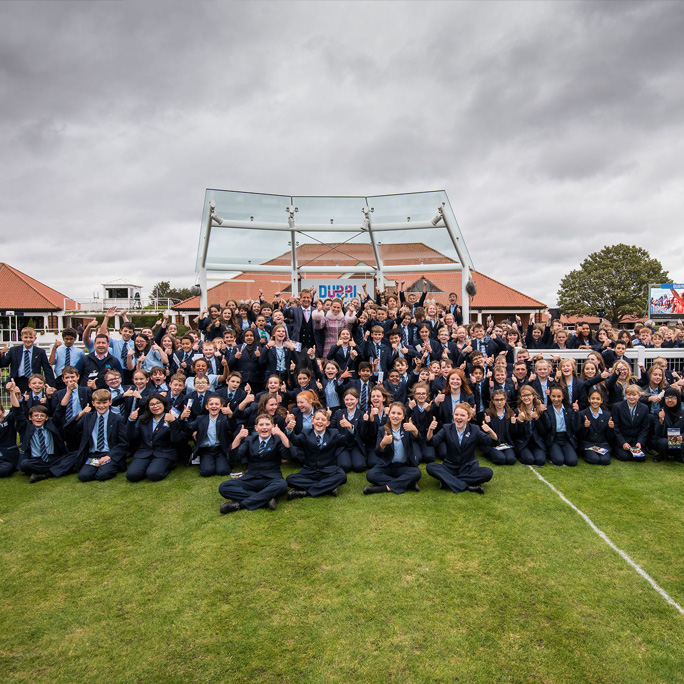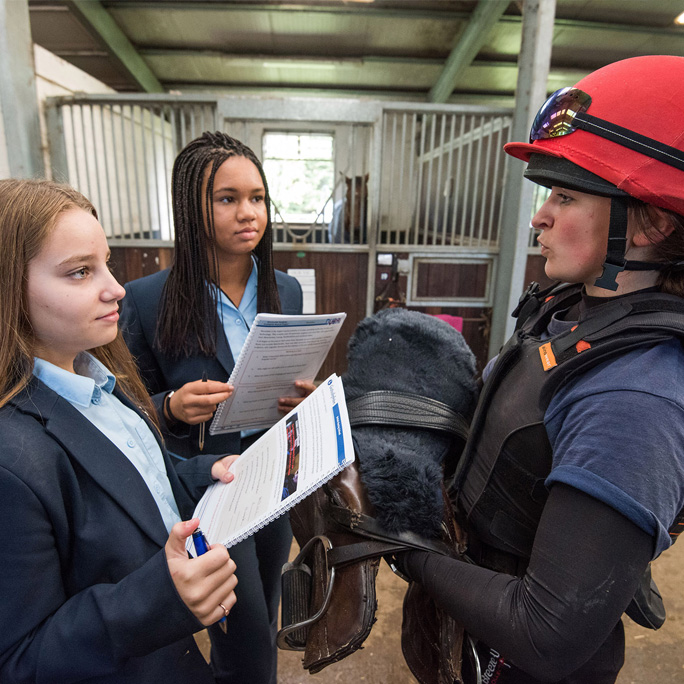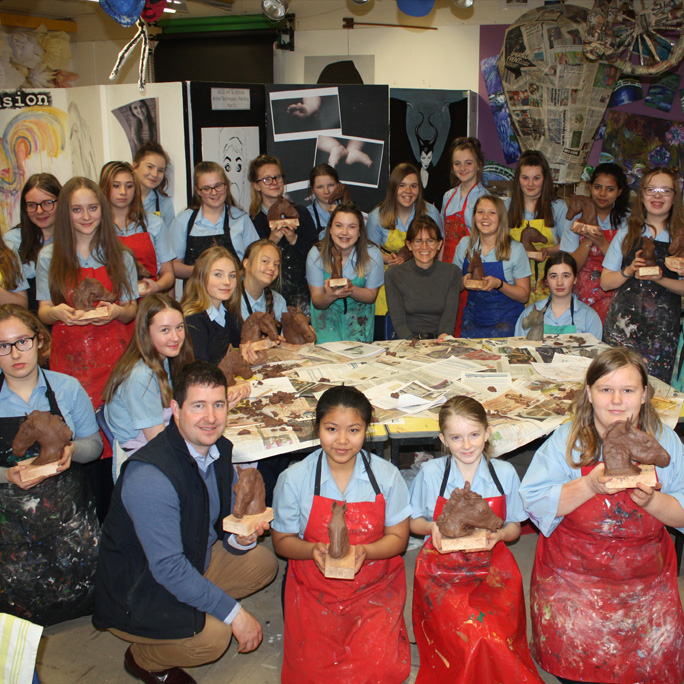 What is possible
Serving over 600 pupils, aged 11-16, NAGBP hosts approximately 30 events each academic year covering maths, business studies, hospitality, careers advice, food technology, art, and travel and tourism. The immersive learning experience enables students to gain practical skills and knowledge applicable to each career pathway.
The project has been the single most significant element of this school's transformation. It has given our students an unparalleled set of opportunities to enrich their lives, expose them to the multiple career opportunities that exist in our town and our industry, provide them with the inspiration and ambition to excel, and the skills and knowledge to make the very best of these life chances. The project is organic, bespoke and flexible, meeting the needs of all our students.

Nick Froy, Headteacher, Newmarket Academy
By providing educational and career resources, the thoroughbred industry is inspiring students and equipping educators and educational institutions to become advocates of racing and breeding.
Visit the Great Britain page on TfRI for more information about the country's educational, community engagement and career initiatives.
Learn more about the Newmarket Academy Godolphin Beacon Project through the following stories: