Scottish Racing helps people living with dementia
Country: Scotland
Tackling social or economic challenges can feel daunting when faced with statistics like 90,000, which is the number of people in Scotland living with dementia.
Horseracing is a fast-paced, social sport where people come together to appreciate the athleticism of the thoroughbred. This environment is a perfect platform for developing an inclusive, safe space and aligns with a key focus of Scotland's National Dementia Strategy: to reduce social isolation through physical activity and increasing inclusive opportunities within the community.
To combat dementia, every racecourse in Scotland and 1,600 employees of betting chain William Hill partnered to support Alzheimer Scotland, becoming trained as 'Dementia Friends' and raising awareness and funds to support the charity.
How it began
The partnership between Scottish Racing and William Hill in support of Alzheimer Scotland started in 2019, supporting the aim that people can live well in their dementia-friendly local and horseracing communities.
Dementia affects individuals throughout the entire community without prejudice. The sport of horseracing has a wonderful ability to bring people together, which is a great asset when tackling the widespread impacts of dementia. We very much hope that through this partnership we will be able to promote the excellent work of Alzheimer Scotland to the broader community.

Delly Innes, Manager of Scottish Racing
In addition to educating and raising awareness about dementia to reduce stigmas about the disease, objectives for the partnership included increasing physical activity and reducing social isolation for those living with a diagnosis and their carers, and highlighting racecourses as forward-thinking, caring venues at the centre of their communities.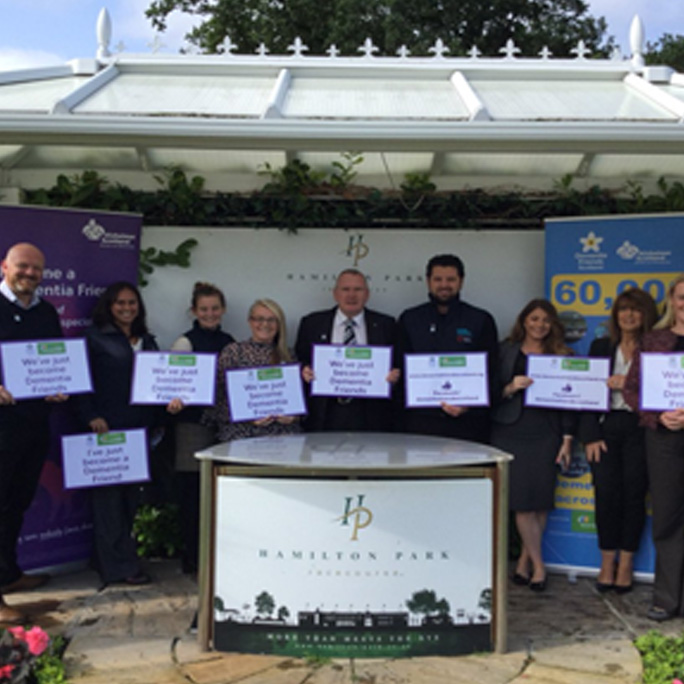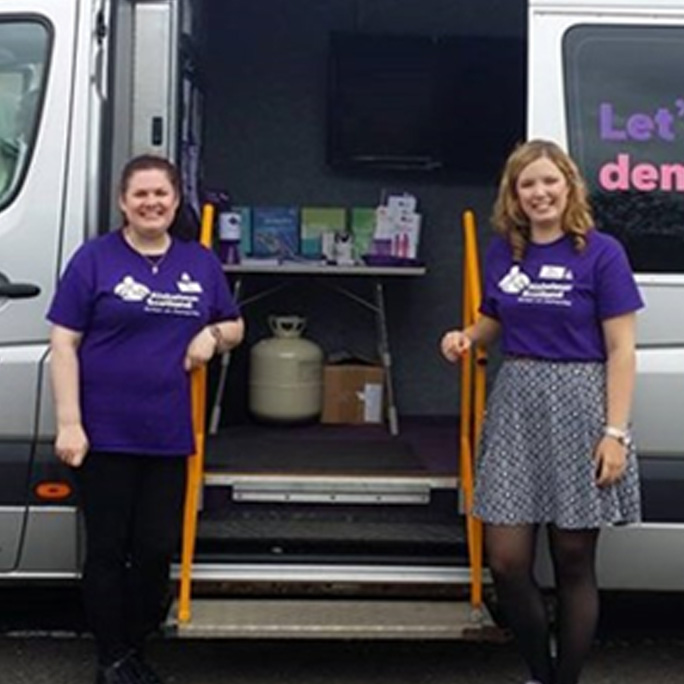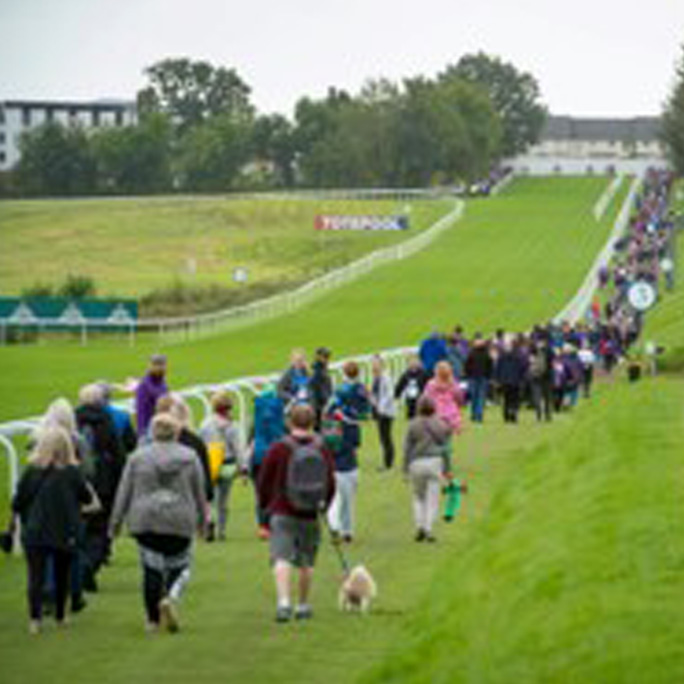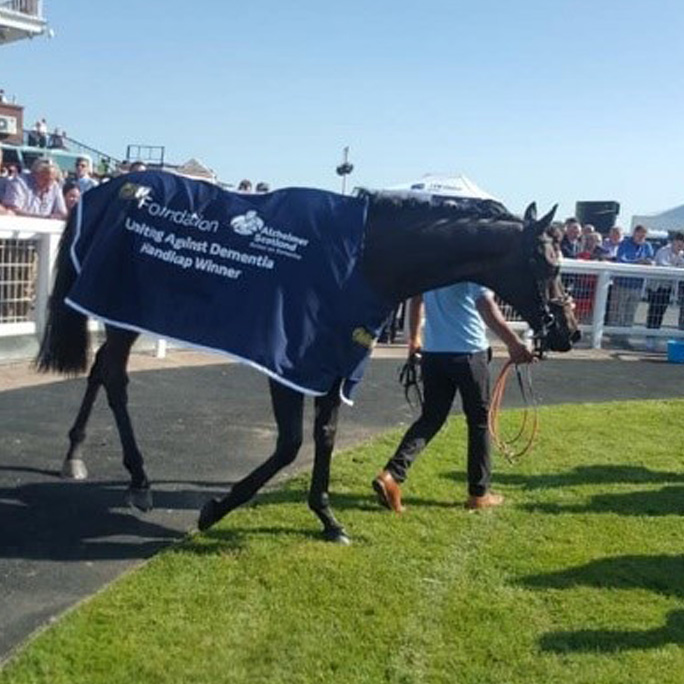 What was achieved
The partnership has highlighted the importance of taking a person-centred approach to supporting those living with dementia and their carers, directly complementing Scotland's National Dementia Strategy.
There have been many positive outcomes through this partnership. Fundraising initiatives have so far raised £23,000 towards a £50,000 target; marketing, including social media, has created links with local dementia advisers; racecourses offer special access to reduce anxiety levels; campaigns have raised awareness on multiple race days; trained Dementia Friends are at all Scottish tracks; and several other community support systems and resources have been developed and offered through the racecourses and William Hill Scotland.
Impact in numbers:
310 William Hill shops have downloaded purple alert onto their shop devices, which is an app designed to increase the chances of locating someone with dementia if they go missing
50-plus members of racecourse teams across Scotland have become Dementia Friends
2 racecourses are hosting memory walks to fundraise for Alzheimer Scotland
700-plus members of William Hill shop teams in Scotland have completed Dementia Friends training
35 people living with a dementia diagnosis attended a walking football event at Ayr Racecourse
5 Scottish racecourses have committed to having the Memory Bus, a representative vehicle of Alzheimer Scotland, in attendance throughout their racing season
1 race is named after the partnership on Ayr Gold Cup day: the Uniting Against Dementia Handicap
2 race day visits have been made by local reminiscence groups, which aim to tackle loneliness and isolation for the elderly by reminiscing about past events, including famous races and jockeys
Through collaboration and identifying ways to serve, the thoroughbred industry is using its assets to help communities close to centres of activity to address social, economic, and other challenges.
Visit the Great Britain page on TfRI for more information about the country's educational, community engagement and career initiatives. To learn more about Scottish Racing's Alzheimer partnership, visit Racing Together.