Racecourses bringing people even closer to horses
Country: Japan
Owning and riding horses can be perceived as expensive and inaccessible. So when racecourse visitors can personally connect with the horse, these interactions have the potential to develop understanding and appreciation – and leave a lasting impression.
Thousands of people gather at Japan Racing Association (JRA) racecourses – not just for big race days, but on other days, too. Children and families line up for pony rides and to take photos with mascot horses. Dressage, vaulting and other riding discipline demonstrations entertain the crowds and community members can register for free riding lessons – all in addition to the excitement of racing.
Family-friendly
Japan has two regulatory bodies that oversee horseracing: the JRA is a public enterprise established by the national government and the National Association of Racing (NAR) is operated by local governments. The JRA maintains 10 racecourses around the country. All facilities welcome families with safe playrooms for children to run around in, outdoor playgrounds to climb on and baby-changing and nursing rooms.
A day of horseracing in any country follows a scheduled programme, with horses entering the saddling area, walking onto the track and running their race. The next group of horses repeats the same process.
While this is captivating to fans who love the strategy of studying past racing performances and picking potential winners, the time between races can lose the attention of children and other horseracing newcomers. Creating educational and engaging experiences teaches visitors about the importance of the race day process, and piques interest in the horses themselves.
Connecting with the horse
Racehorses are professional athletes in the peak of fitness on race day: beautiful to watch from a distance, but not accessible to touch. The JRA has equine learning and photo stations where visitors can touch real horses and handle equipment that is used to care for them.
Whether children and community members feel inspired by the jockeys or simply want to be more involved, each JRA racecourse has a riding academy that offers free riding lessons by appointment.
To make thoroughbred racing more accessible and welcoming to women, the JRA created UMAJO, a unique programme devoted to promoting the sport to women. Through UMAJO, which translates as 'horse women', they can socialise in women-only cafés at each racecourse and join classes to learn the intricacies of racing and betting.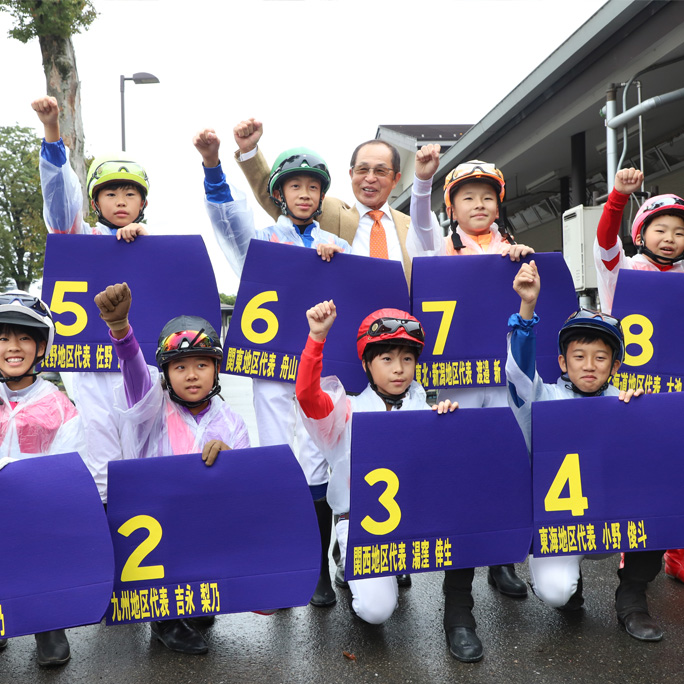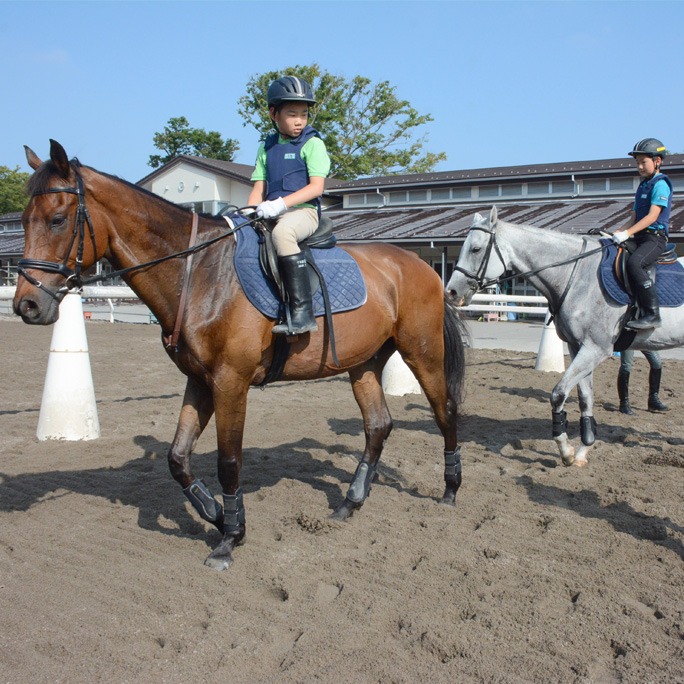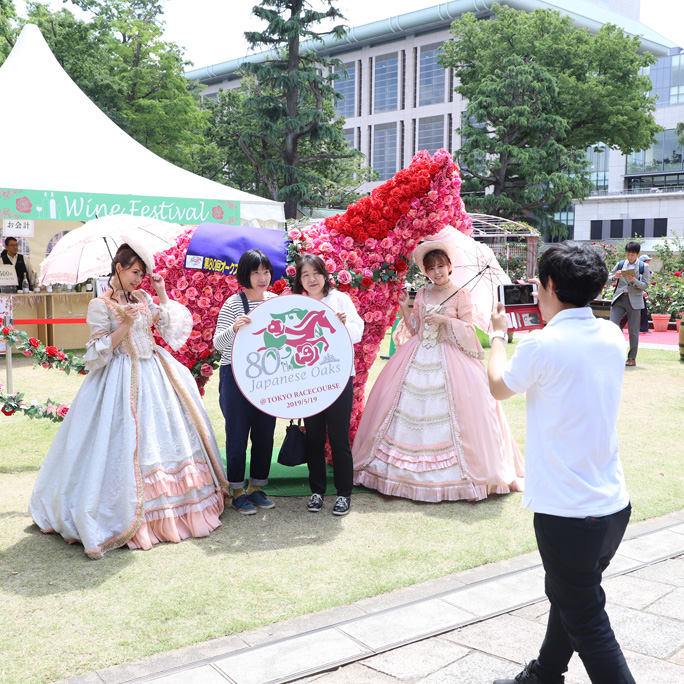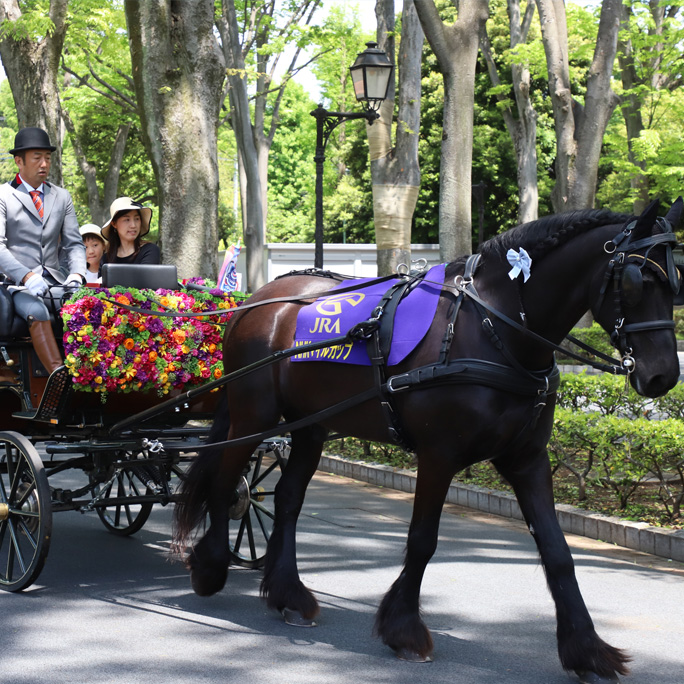 Jockey Babies
Jockey Babies is a children's race series that started in 2009. Youngsters aged 10 to 13 can participate, with trials held at eight locations through local pony clubs. The eight qualifiers are hosted at Tokyo Racecourse for the final, competing on ponies provided by the JRA.
Jockey Babies has had significant success in kick-starting the careers of several professional jockeys and riders. Kazushi Kimura, who placed fourth in the 2011 edition, went on to ride as a jockey in Canada and the United States, and earned prestigious year-end championship titles in each country – the 2018 Sovereign Award for Outstanding Apprentice in Canada, and the 2019 Eclipse Award in the United States.
I had always wanted to be a jockey since I was little, but it was more like a dream until I rode in the Jockey Babies final on the Tokyo Racecourse turf. My vague dream became a firm commitment to race as a professional, and I've worked my way up to this point. There are many hardships in life, but horseracing has rewards that far outweigh them.

Kazushi Kimura, professional jockey and former Jockey Babies participant
By creating positive experiences that bring people close to the horse, the thoroughbred industry is ensuring that racegoers, volunteers, neighbours and stakeholders have positive experiences and can become potential advocates.
Visit the Japan page on TfRI for more information about the country's educational, community engagement and career initiatives.