Innovative teaching programmes inspire the next generation
Country: Australia
For young people interested in horses but without any previous experience, it can be difficult to know how to get involved in the thoroughbred industry. On the flipside, in 2018, key industry stakeholders in Australia took a fresh approach to supporting young horse lovers looking for a rewarding career. The result was the launch of the not-for-profit Thoroughbred Industry Careers (TIC), backed by some of Australia's major stables and stud farms.
Fast forward two years and TIC is now well known within the equestrian community for its national work supporting championship inter-school events. It has trained and mentored 70 young Australians through innovative educational programmes – the Explorer Cadetship and the Accelerator Program – which provide opportunities for young people with a passion for horses to develop to the best of their ability.
Removing barriers key to success
The Explorer Program is a 12-month gap year initiative to educate and train students in the breeding and racing industry. It establishes a strong foundation of knowledge through its 12-week boot camp training, which includes industry tutorials and practical hands-on experience, followed by two paid work placements at a leading racing stable and stud farm. These enable cadets (programme participants) to see the bigger picture and decide which career path is the best fit for them.
The involvement of industry experts in TIC's educational programmes gives young people access to the best of the best.

The beauty of the Explorer Program is that whether you have a strong horse background or not, every student is given the opportunity to succeed by taking away all of those barriers which traditionally would stop some people from following their passion. It also provides an instant industry network which is vital for young people just starting out.

Lindy Maurice, CEO, Thoroughbred Industry Careers
The Accelerator Program is a 12-week intensive trackwork riding course. Students learn from the professionals – mentored by some of Australia's top jockeys – to develop the skills they need to succeed.
TIC provides tuition scholarships for these national, residential programmes.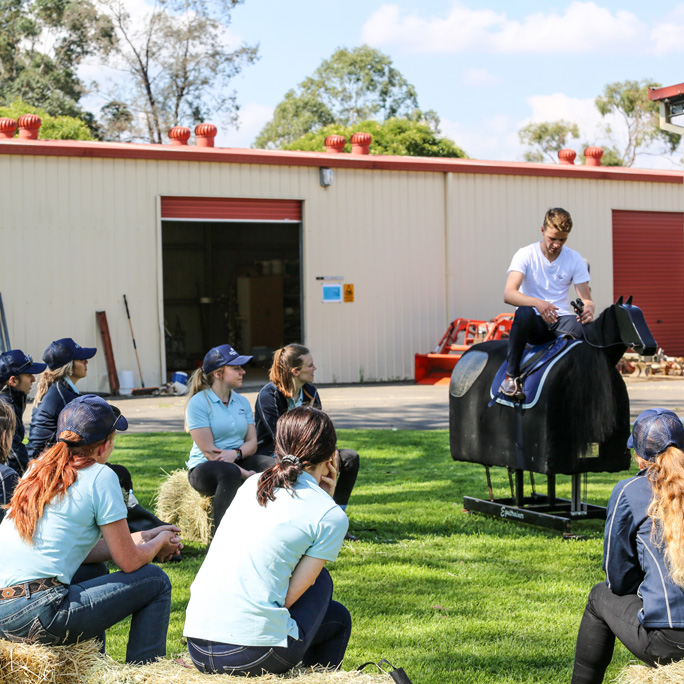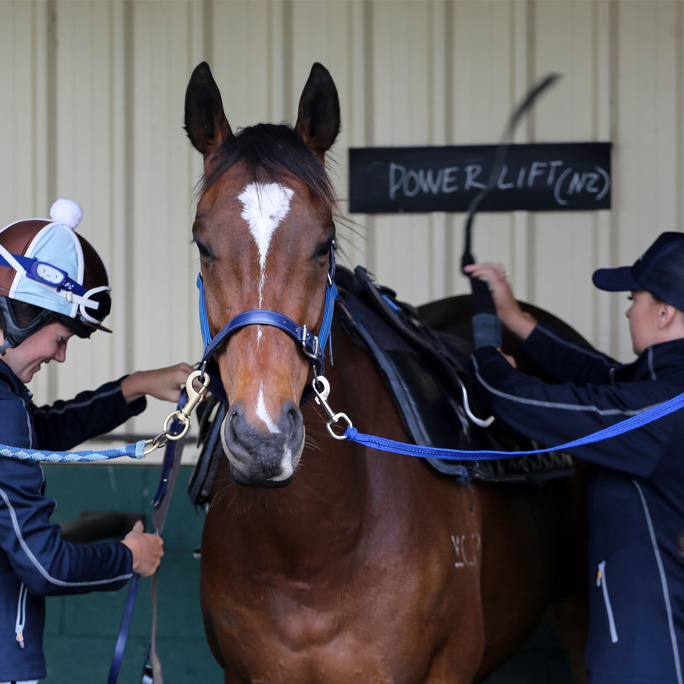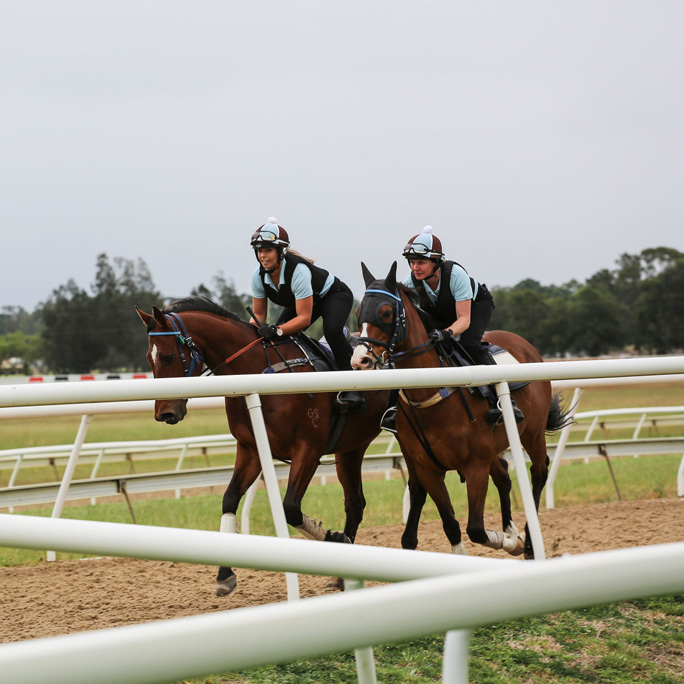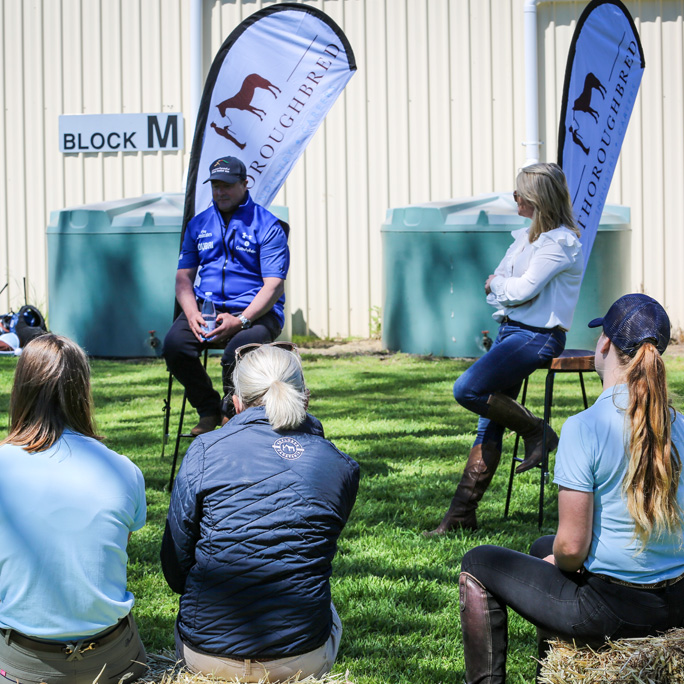 Life-changing experiences
The multitude of testimonials from students who have benefited from the programme speaks volumes about the success of Thoroughbred Industry Careers in such a short period of time.
The programme hasn't just helped me get to where I am today, it's helped me become the person I am today. I am doing things that I never would have been able to do without the help of this amazing programme.

Beki Barlow, programme graduate
This programme has honestly changed my life and has given not only me, but a lot of other students, the greatest opportunity to have a real go at turning something they have a passion for into a career.

Jack Cripps, programme graduate
Whatever your goal is, track rider or future jockey, the Accelerator Program gives young equestrians from all backgrounds the opportunity to take that first big step and chase their dreams on the track. Anything is possible with great mentors, plus inspired action.

Eliza Hart, programme graduate
By creating innovative programmes that open doors for newcomers, the thoroughbred industry is giving young people the opportunity to learn about horses and all the associated activities and career opportunities.
Visit the TIC website to read more about its programmes, and see the Australia page on TfRI for more information about the country's educational, community engagement and career initiatives.